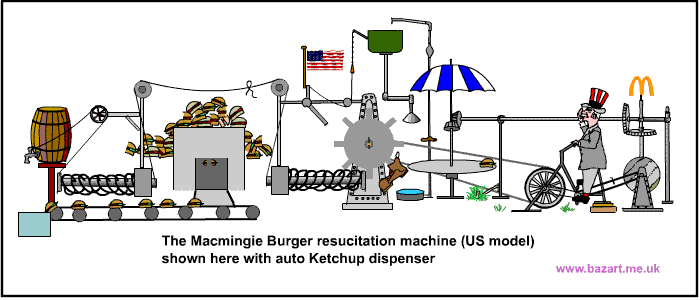 Cartoon inventions - Burger Machine - This animated version of a Burger resuscitation machine is used to revive tired Burgers by a combination of compression and moisturising using invigorated recycled water from an early Victorian Toilet Cistern.
This particular model, intended for the US market, is fitted with an automatic Ketchup dispenser.
In this example, logo's flags etc are for illustrative purposes only.